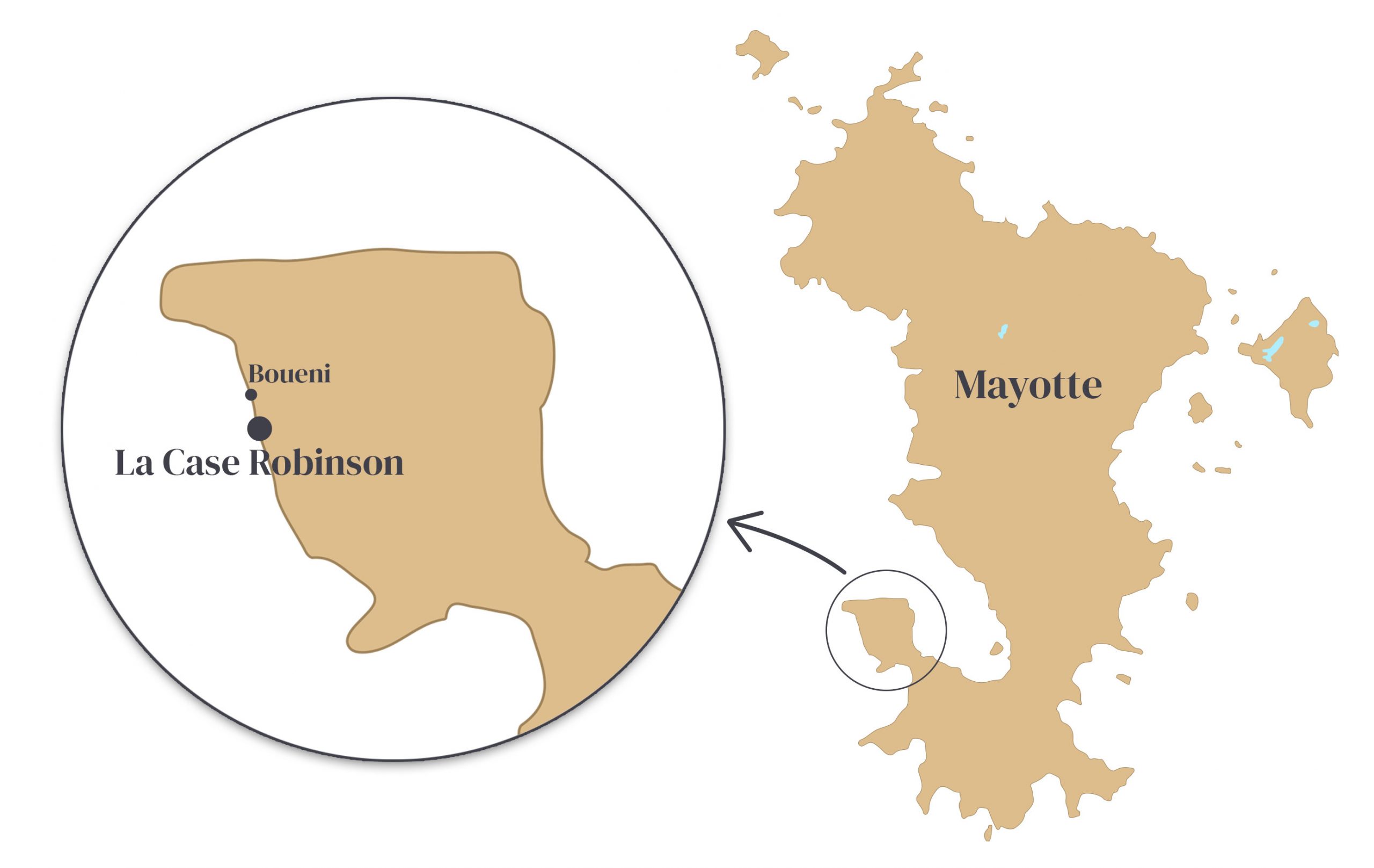 Hotel location
La Case Robinson is located on Gouela beach, on the south-west of Grande Terre, between Boueni and Mzouazia bays. Its beach is famous for sea turtles egg laying all year round, its sand colour from gold to black depending on tides, its marine life quality with a rich and colourful falling wall less than 200 meters. The different bungalows are surrounded by a very rich vegetation: mango trees, baobabs, coconut and badamier trees, and many others types of plants and flowers.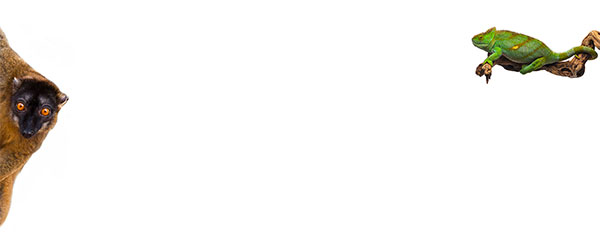 Environment
La case Robinson is located on a protected area of the island. Infrastructures are built and maintained in order to keep intact the ecosystem. Thus you will be able to around with makis, fruit bats, multicoloured geckoes, cameleons, or sea turtles.
Gouela beach is one of the most crowded by sea turtles egg laying, it happens all year round, mostly from April to September.
Our bungalows are fully integrated in the luxurious vegetation, preserving local flora and fauna.
Respecting the environment is essential for us. A recuperating system of rainwater, production of warm solar water have been installed, as well as a program of waste management. La Case Robinson is in charge of the site maintenance but also of the seashore in order to preserve at its best the beach, the sea bed and the coral reef .